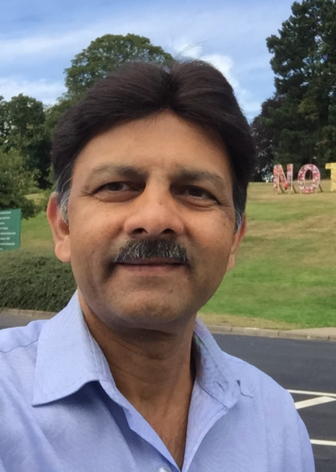 Our Ambassador Bharat More is a Consultant Paediatric Urologist and Surgeon at Nottingham Children's Hospital.
Professional Association Membership:
British Association of Paediatric Surgeons
British Association of Paediatric Urologists
British Medical Association
I am a Consultant in Paediatric Urology at Nottingham Children's Hospital which is a part of Nottingham University Hospitals. I treat children with congenital urinary problems as well as problems with incontinence in children. As a department, we have greatly improved the quality of life of children with these conditions.
I agreed to be an Ambassador for Nottingham because I am one of the organisers of the European conference of Paediatric Surgeons in Nottingham. This is a truly international meeting which will place Nottingham on the international map of medical sciences.
Nottingham is a perfect place to host an event in my field because of its central location. It also has got a great historical background with modern facilities. Our city has all of the facilities required to hold such a big event. Nottingham University Hospital is a premier institute in the country, and is long due for this event.