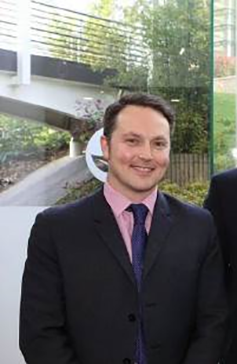 As Operations Director of Nottingham's Innovation Park, Mark is responsible for managing the delivery and development of 9.000m2 of high quality office and meeting space adjacent to the University of Nottingham's Jubilee campus. UNIP is home to a community of 70 knowledge-intensive businesses employing over 650 people. Led by Mark, the UNIP team supports these businesses in growing and in accessing the research, expertise, facilities, and talent of the University of Nottingham.
Our tenants' success is our success, and our tenants' innovations range from products which have enabled images to be sent back from ESA's Rosetta mission to the latest advances in railway maintenance and improving the efficiency of data centres. In our own field of business incubation and support we are one of only 4 University Enterprise Zone Pilots in the UK and are one of 6 new UK Space Agency supported incubation sites.
Knowledge-intensive businesses in the Creative Digital, Aerospace, Energy, and Satellite Applications (Space) sectors should base themselves in Nottingham because of the City's excellent knowledge-base, vibrant research and innovation communities, its youthful vibe, and its ambitious outlook. Of course there is also an excellent property offering from the City's various Science and Innovation Parks.
As a vibrant innovation campus with clients operating across the world, UNIP has a real interest in attracting new people and businesses to Nottingham. Not only do these connections raise Nottingham's global profile, they help us to grow our community, to attract investment, and to attract new jobs to the City.