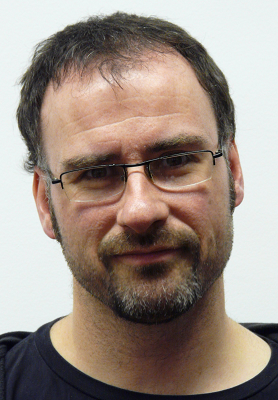 I've worked at the University of Nottingham for almost twenty years, having moved here from Dublin in 1994.
The great thing about being an academic is that there is never a dull day.  My role can see me lecturing to undergraduates, conducting hands-on research in the lab. analysing data, writing scientific papers, outreach and public engagement including visits to primary schools, secondary schools and A-level colleges, talks to summer schools plus lots of writing for blogs and the media.
I am also a member of the Nanoscience Group which has carried out a number of pioneering experiments involving the manipulation of matter down to the atomic level. One of these is described in a video from the popular Sixty Symbols YouTube channel.
I believe Nottingham is the perfect place to host any science-related or academic event. The facilities are first-class and delegates often comment that the University campus is one of the most attractive in the UK.  As an Ambassador I hope to enthuse others about the many good things Nottingham has to offer.
My three children were born in Nottingham. It is a fantastic city for my children to grow up in and a great place to work.
I live in Wollaton with my family and we are lucky to have Wollaton Park almost on our doorstep so, in our spare time, we enjoy long walks around the park and visits to the Hall.  We also regularly visit the theatre at the Lakeside Arts Centre – it has a great selection of children's plays and activities.
I'm a big rock music fan and for quite a number of years my wife and I attended Nottingham Rock City, the UK's best rock club, on almost a weekly basis! However, we're a little longer in the tooth now so don't go quite so regularly…
► Philip Moriarty Work and other labours of love Features Times Higher Education
Philip Moriarty: Professor of Physics (and Engineering & Physical Sciences Research Council (EPSRC) Leadership Fellow, 2008- 2014)