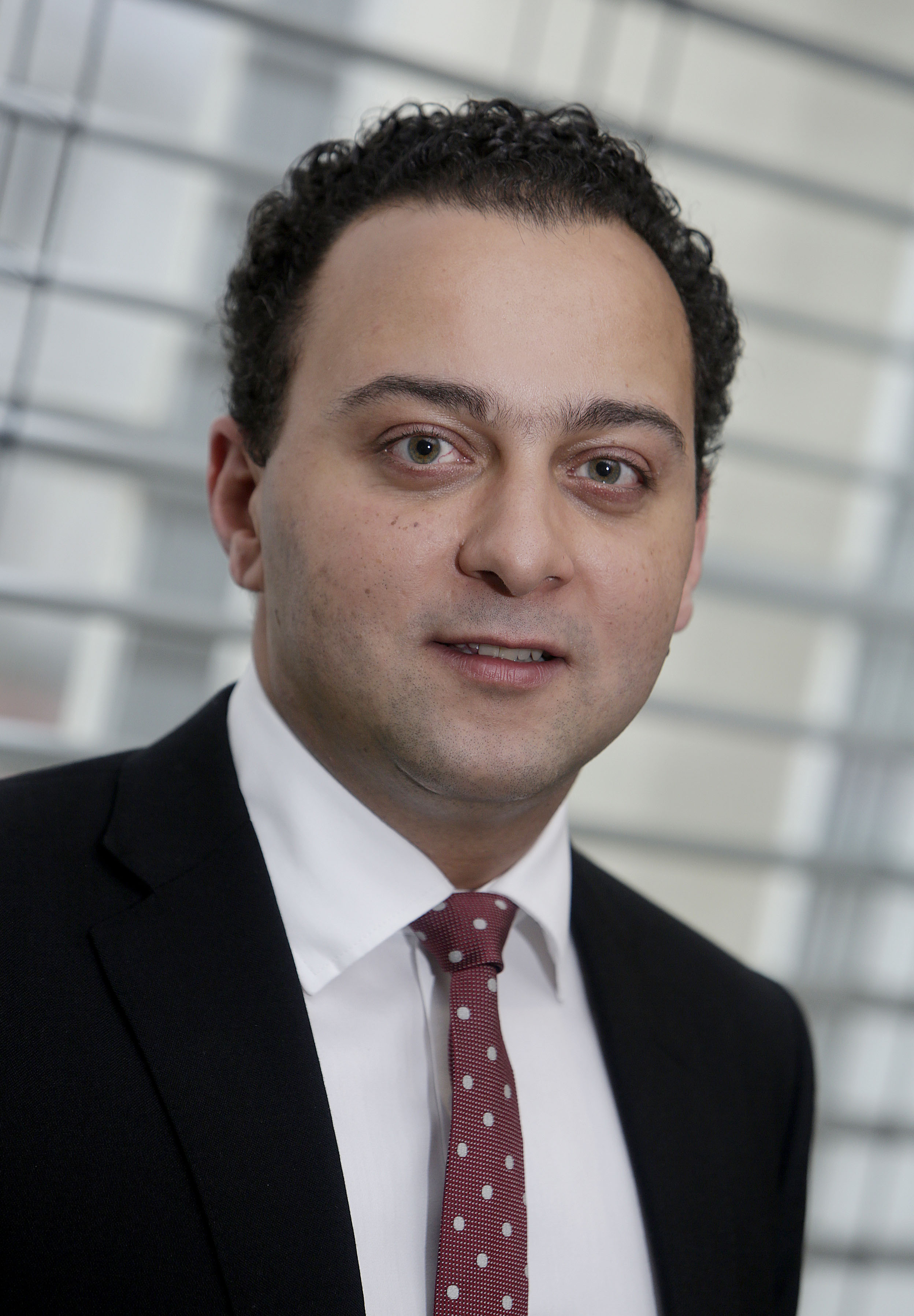 Our Ambassador Sherief Elsayed is a Fellow in Spinal Surgery at the Centre for Spinal Studies and Surgery at the Queen's Medical Centre in Nottingham and a director of Professional Medical, the UK's leading course provider for medical professionals.
Sherief Elsayed is a Fellow of the Royal College of Surgeons of England, and is on the GMC's specialist register for Trauma and Orthopaedic Surgery.  He is currently undertaking further training in Spinal Surgery at the world-renowned Centre for Spinal Studies and Surgery in Nottingham.  Sherief is a busy full-time surgeon but also manages to contribute to Medical Education and has personally taught more than 10,000 people.
Shefief is also a Member of the British Association of Spinal Surgeons, the AOSpine, the British Medical Association, the Medical Defence Union, and the founder and course director of NSpine which was set up in 2013 to provide education in the field of the spine.  At NSpine's first annual conference in September 2013, more than 700 people took part in over 400 educational seminars and lectures over the course of a week, all focussed on the exchange of ideas and expertise in matters to do with the spine. NSpine is a truly unique conglomeration of healthcare professionals from all walks of life.
Nottingham has an excellent track record and prestige in healthcare. Many leading innovations have been developed here, not least the MRI scanner which has revolutionised how we care for patients.  It has catered for numerous patients from across the world which is a testament to the expertise available. It is a city steeped in history and one which deserves to attract leading corporations to its many charms.
Nottingham has outstanding conference facilities, outstanding backing from the local Events Team, and outstanding support from large corporations in the region. It is significantly better value-for-money than almost all other cities in the United Kingdom.
Nottingham provides for everyone – whether it is a corporation large or small, an established multi-national organisation or a start-up biotechnology company, adequate facilities are in place and most importantly the local team are here to support you and your growth.