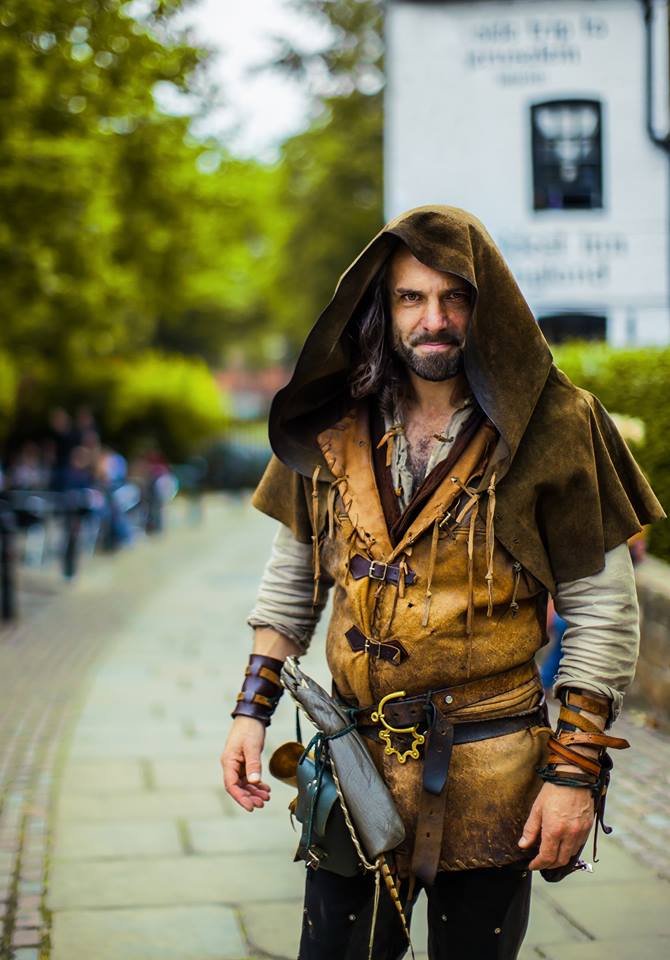 Our Ambassador Ade Andrews is the tourism superstar. Living and breathing his role of Robin Hood in his own creation – The Robin Hood Town Tour, which he plays with passion, and assists Experience Nottinghamshire as the tourist board to keep Nottingham's infamous legend alive.  But Ade's dedication to Nottinghamshire goes beyond this. He demonstrates the modern day ideals of England's folklore son through efforts in social, economic and cultural regeneration projects across the County. From walking around the city and forest in character, giving tourists and locals the magical discovery they seek, to organising tree planting days in Sherwood Pines Forest for city schools and organising traditional Robin Hood heritage activities for foreign visitors from Germany and Russia, for example.
Whatever the role, Ade goes over and above the call of duty to ensure visitors receive a great experience.
Creating events from conception to full production is another 'string' to Ade's 'bow' and after his 'role' has ended, his legacy, like the popular character he replicates, lives on.  A St. George's Day community celebration created by Ade remains one of the largest of its kind in the Midlands, even though he is no longer involved.
Ade holds No.1&2 spots for Best Visitor Activities in Nottingham on TripAdvisor and is described as "a warm, friendly, intelligent man who has invested years into researching the Robin Hood phenomenon" and "an amazing tour guide whose passion for Robin Hood is infectious".