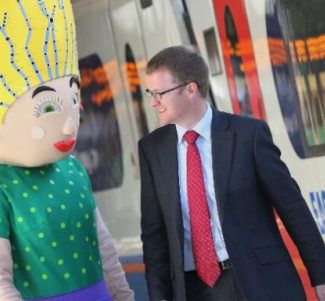 Our Ambassador David Horne led Stagecoach's successful bid for the East Midlands rail franchise as the Bid Director. He has worked in the rail industry since 1993 and has experience of intercity, regional, London and South East sectors in various commercial and strategic roles.
I'm extremely proud of what the city has to offer; the business community is very engaged in driving the city forward and I am keen to do my bit. I knew very little of the city until I moved here from Hampshire seven years ago, but there is still plenty to discover!
The city and its surroundings offer some great venues. We've used the conference facilities at Trent Bridge, the historic George Hotel and The Carriage Hall in Plumtree for events in recent months. Our delegates always like the venues we use in Nottingham and of course the city's central location in the UK and great transport links (!) make it a perfect location when we are bringing colleagues in from locations across the country.