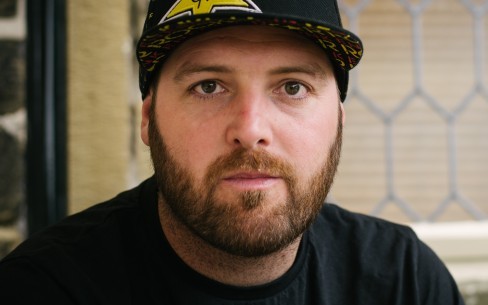 Our ambassador, Duncan McCann, is responsible for international cycle sales and promotion of the Raleigh and other Raleigh owned brands, including world leading mountain bike brand Diamondback. He travels extensively on business and also volunteers as a Marketing Advisor for Ridewise (a Nottingham based non-for-profit organisation).
Raleigh is a leading cycling manufacturer based in Eastwood, Nottingham. The company was founded in 1887 and is one of the oldest bicycle companies in the world. From 1921 to 1935 Raleigh also produced motorcycles and three-wheeled cars; you can read more about the history here. Today Raleigh, at the cutting edge of cycle technology, is the biggest bike company in the world and sells more units worldwide than any other. They are proud to be market leaders but continue to recognise their Nottingham roots.
Duncan, originally from Leeds, moved to Nottingham in 2012 to be closer to Raleigh HQ. His relocation was somewhat of a 'home coming' as Duncan's family are originally from Mansfield and his grandfather bucked a family tradition of becoming a coal miner to start work building wheels at the original Raleigh factory on Triumph Road. As World War II erupted, his grandfather left to join the RAF and Raleigh changed focus from cycles to munitions.
Duncan has been part of the cycle industry for over 20 years, privileged to start as a professional downhill mountain biker, getting paid to do his hobby. "This was a great time in my life, getting paid to travel the world and ride bikes. Not many people are lucky enough for their hobby to also become their career".
Following extensive travel and an ever increasing knowledge of bikes, the transition to the business side of cycling was the next natural progression and on retiring from racing in 2002, Duncan started work for a leading sports clothing manufacturer, one of his previous sponsors. From here he quickly climbed the corporate ladder working for several cycling industry businesses, extending his experience and exposure of the cycle industry in the UK and Europe, culminating in him joining the Raleigh team in 2011.
Duncan is also passionate about disability cycling and has devoted much personal time to aiding the less able to ride. In 2011 he organised and delivered the National Festival of Disability Cycling and was honoured by Lord Sebastian Coe, making it a 'London Prepares' official Olympic event. This event took place at the Harvey Hadden Sports Complex in Nottingham, a centre which is currently being developed to become the premier sports facility in the region.
"Nottingham and Raleigh have been linked for over 127 years and as part of my introduction to the business, I talk through the history and the Nottingham heritage story with my clients. I also always get great feedback from all my customers who visit the Nottingham base and are introduced to the area. I've been excited to see the revival of cycling events in Nottinghamshire over the past few years with the return of The Milk Race and the growth of Cycle Live and firmly believe that more cycling activities would benefit the city and further enhance the great 'green city' reputation Nottingham has already. Nottingham has a rich history in cycling, has some fantastic trails in the wider county and is cycle friendly city (compared to most in the UK)".
"I have several favourite places I recommend in Nottingham; among them are Wollaton Hall and Deer Park, well who wouldn't want to visit the home of Batman! Especially when the annual music festival, Splendour, is in full swing. The world famous Ye Olde Trip to Jerusalem is the place to drink some locally produced beer and soak up the history of the place. There is always something going on of interest in Old Market Square in the city centre, from specialist food markets to annual events such as the Christmas market. But the real place for me and my second home is Sherwood Pines Forest Park. This is a fantastic place for everything outdoor, from doing some monkey business at Go-Ape to thrashing round the red mountain bike route and testing your skills at the bike park".
Watch Latest Diamondback Film directed by Duncan
, and a video that shows how it feels to be a pro mountain biker.