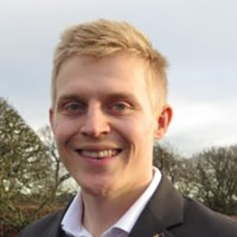 I am a Nottingham local and a graduate of the University of Nottingham. Although officially I studied a Master's degree at Nottingham University, I didn't spend my time on the Nottingham campus as I studied International Relations at the Ningbo campus in China.
Within the work at the City Council I am responsible for developing Nottingham's relationship with China, especially with our sister city of Ningbo. My role is to promote Nottingham as a city which is "China friendly" in order to attract visitors, students and in the future business investment.
Developing relationships between Nottingham and China is something I'm passionate about. I grew up in Nottingham but I also did a lot of growing up during my two years in China, one year of which spent in Ningbo. I hope that by being a Nottinghamshire Ambassador I can help raise awareness of the opportunities and possibilities which China can bring to Nottingham and Nottingham can bring to China.
Thanks to the help of Experience Nottinghamshire's Event Team, Nottingham will host the China Britain Business Council SME business Forum in September. This event will help raise awareness of Nottingham as a strategic European city for Chinese businesses whilst helping local businesses link with opportunities in China. Also in September, Nottingham will be celebrating the 10 year twinning anniversary with the city of Ningbo. With over 80 delegates from China participating in education, business and cultural conferences, this event is likely to be the biggest ever city to city meeting between the UK and China.
We have a strong Chinese community in Nottingham which makes up 2% of our population. Per capita, we have one of the largest Chinese populations in the UK. This community is a great asset to our city and I am sure will be a major reason why China related events and ventures will come to Nottingham in the future.
After London, Nottingham should be the obvious choice for Chinese related business. The city has deep relations with China through local businesses and the universities. Thanks to the University of Nottingham setting up a campus in China the city is a household name! Of course, the other benefit Nottingham has is our central location, access to good transport networks and our connections within the UK, EU and globally.