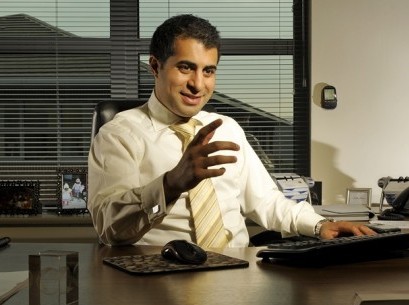 Professional Association Membership:
Member of the Nottingham Trent University Development Board
Member of the British Indian Business Forum
Invest in Nottingham Business Club
I am Group Chief Executive Officer for the Octavian Group. We have three main businesses:
Octavian Continental Ltd – Started in 2003 its target market are commercial entities that require security, risk management consultancy and cleaning, a mix of private and public entities.
Octavian Security Americas LLC – Targeting commercial entities in the USA across several states. Focus on manned security, risk management consultancy and cleaning
Octavian Pharma – An international pharmaceutical supply and sourcing division, supplying medication into Africa.
The award winning Octavian is an international provider of security and facilities management solutions.  Octavian was named Britain's 27th fastest growing private company in the Sunday Times Virgin Fast Track League Table.
I have also set up Octavian Security in Zambia with an additional role out in South Africa currently underway, along with interests in other countries. Octavian will have a major focus shift to Africa during 2014 having recognised this as a major global growth market. I also anticipate re-entry into the UAE having successfully traded in the UAE between 2004 and 2008.
Personally I provide mentoring services to start-up businesses in the East Midlands, and am a monthly columnist for Asian World.  As an entrepreneur, I am always looking for, and open to new ventures to expand the Octavian family.
As a staunch supporter of the city and someone with business in a number of international cities, I agreed to become an Ambassador to assist promoting the city with my international connections.  I am keen to harbour international links for the city.
Having studied at Nottingham Trent University between 1996 and 1999, achieving LLB Hons Law, I am an avid supporter of higher education facilities within the City.
Nottingham benefits from its central location, being easily accessible to and from other major cities in the UK.  It is ideally located for a head office to base itself which serves clients all over the UK.
With its diverse range of restaurants and bars, it is also a great place to host both current and potential clients.  Nottingham also boasts a variety of venues in which to host events.
Being home to two excellent universities – Nottingham University and Nottingham Trent University – the city also benefits from many talented individuals who play a key part in the economy of our city.