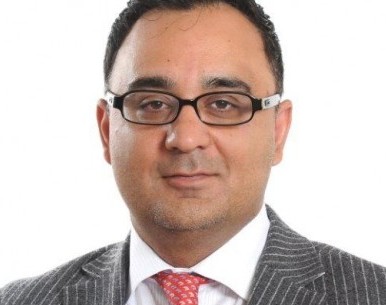 I founded Paragon Law in 2003 which is a niche immigration law firm based in the city of Nottingham.  I advise overseas companies in setting up subsidiaries and branch offices in the UK and transferring their key personnel, overseas entrepreneurs and investors who want to set up in the UK and UK businesses who wish to employ skilled staff from around the world.
Paragon Law also has specialist niche divisions advising universities and international students, individuals who wish to come to the UK and a dedicated human rights team.  Based in Nottingham, but with a national and international reputation, the Chambers and Partners Directory to the Legal Profession describe Paragon Law as: "An immigration law powerhouse which is extremely highly regarded in the field, and is best known for handling complex and high profile cases ….. the lawyers are admired for their incredible hard work and total dedication to clients. They push and push and never take no for an answer."
I am passionate about Nottingham. My family fled from East Africa in the 1970s in fear of persecution, and we resettled in Nottingham.  The city has always been tolerant, welcoming and supportive to newcomers, which has resulted in a strong multicultural feel, the by-product of which has been diversity in the city in ideas and businesses. Nottingham has two of the best universities in the UK, world class sporting venues, a great selection of high street and independent shops, restaurants and bars.  Some of the best known global businesses have set up their head offices in the UK and there is a continued growth in professional services and niche operators particularly in new technology businesses (such as Clean Tech, Bio Tech, gaming, etc) and a growing/innovative creative sector.  There is a lot to shout about with regard to Nottingham and therefore being an Ambassador of Nottingham is an easy role to fulfil.
Any business that wishes to locate to Nottingham will receive a great deal of help from Nottingham City Council and its partners. The company will have access to a good pool of skilled staff in the City and a number of graduates that are coming out of Nottingham Universities.  The lifestyle in Nottingham is better than other places in the UK and you certainly get 'more for your pound' in the property market when compared to other regions.  For families there are good choices of schools (both private and state), great leisure and sporting activities.
Professional Association Membership:
Law Society of England and Wales
Immigration Lawyers Practitioners Association
Nottingham Association:
Invest in Nottingham Business Club
Portland College nationally renowned College based in North Nottinghamshire with Her Majesty The Queen as the Patron. (The College serves learners with mental disabilities and brain injuries)