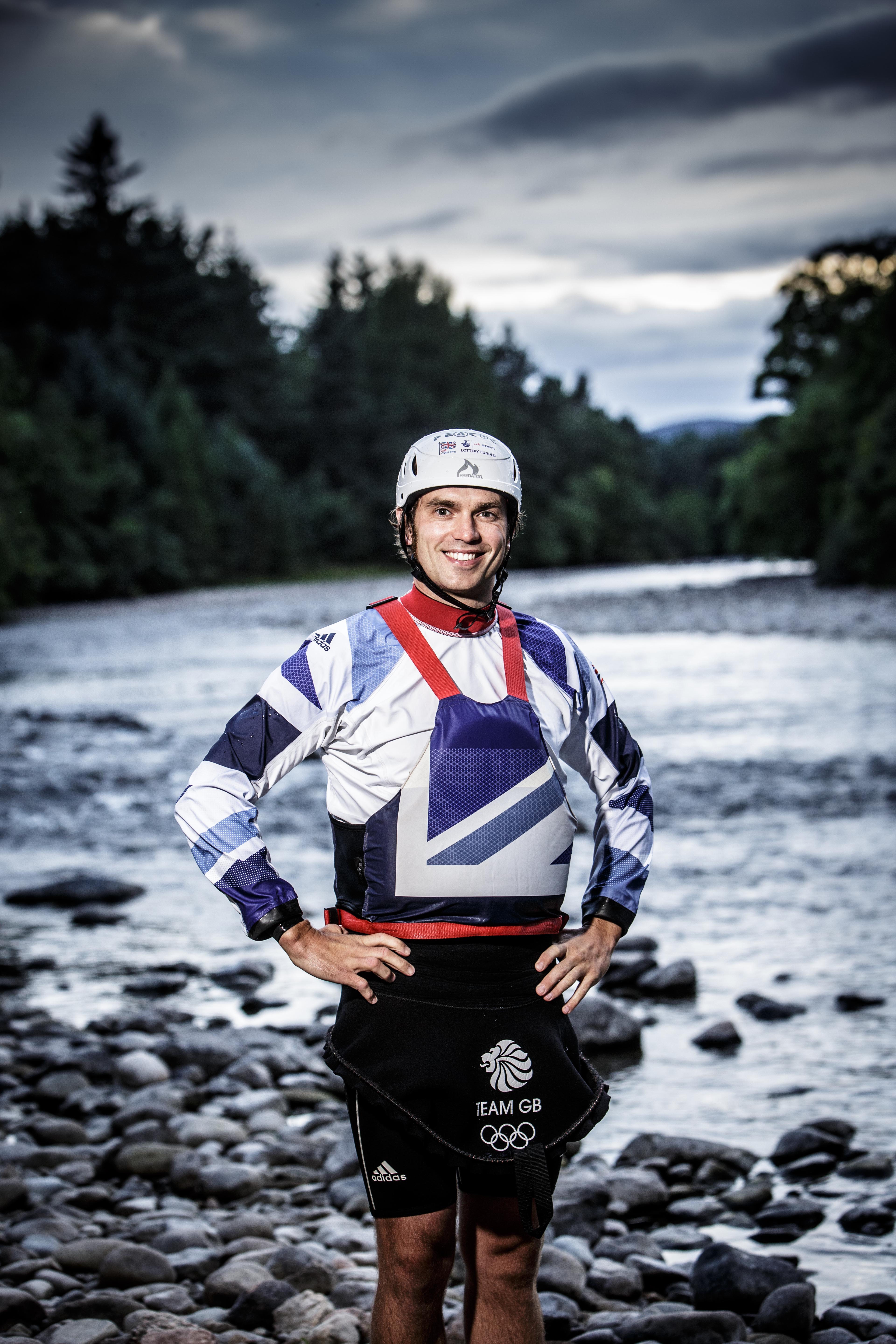 Our Ambassador Tim Baillie is a Canoe Slalom athlete who was born in Aberdeen but in moved to Nottingham in 1997 when he was 18 to study at the University of Nottingham and train at the National Watersports Centre. In 2012 he marked his 8th season of racing in a double canoe with Etienne Stott and they reached the pinnacle of their career so far when they won Gold in the London Olympic Games. Theirs was a historic first Gold for GB in the sport of canoe slalom.
Tim Baillie was appointed MBE in the 2013 New Years Honours and was also awarded an Honorary Degree by the University of Nottingham in the same year.
Recommended places in Nottingham
First up, and most obvious for me, would be the National Watersports Centre down at Holme Pierrepont. The whitewater course is a brilliant facility and there are also many other activities on site that mean guaranteed fun for anyone. I particularly enjoy the water-ski tow although I do spend by far the most time on the whitewater and it's the reason I moved to Nottingham 16 years ago.
When I'm not busy canoeing my next favourite hobby is mountain biking and the best place for that locally is Sherwood Pines. It's got fun XC loops that are good for fitness as well as some cool jumps and mini ripper downhill trails.
Something else I really like about Nottingham is the live music venues and having the Ice Arena, Rock City, Rescue Rooms and the Bodega Social means that we have a really good spread of venues in terms of capacity. This is cool because it means that almost any band from the super famous to completely niche can stop off in Nottingham as part of their UK tour.
For chilling out I like the main University of Nottingham campus, particularly out of term time when there's less people around.
Finally I should mention the Robin Hood Beer Festival at the castle. It's a great afternoon/evening out with friends… and I guess that leads me onto another favourite which is the Castle Rock Brewery and its pubs: Harvest Pale for Beer of the Year! Hmmm, I suppose I have lots of favourite things in Nottingham.