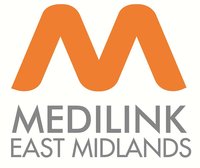 Nottingham Conference Centre , Burton Street , Nottingham , NG1 4BU   |   UK
Thu 27 Mar, 9:30 AM – Thu 27 Mar, 2:00 PM
The first Biomaterials for Healthcare Special Interest Group (SIG) and international collaboration launch event will be held at Nottingham Conference Centre.
This launch event and the following three SIG meetings taking place in 2014 will be funded by Biomaterials Innovation network (Biomat-IN).
The Biomaterials for Healthcare Special Interest Groups purpose is to bring together groups of researchers, healthcare professionals, industrialists and scientists to establish fruitful collaborations in the area of biomaterials across North Western Europe.
At this launch event delegates will be able to establish new and exciting collaborative research networks and partnerships in biomaterials innovation.
To book your place, please complete the 'book online now' form.
This no charge event is paid for by the Biomat-IN project, which is funded by the ERDF through INTERREG IV B.
Contact: Becky Brown
The booking form, programme and speaker profiles can be found on this link http://www.medilinkem.com/events/events-calendar/2014/03/27/biomaterialsSIG2703