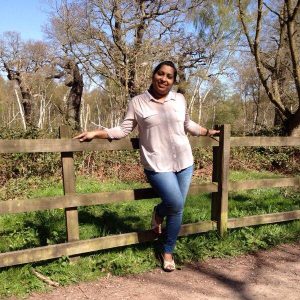 In this month's edition we talk to Divya Chavan, Sales Manager at Colwick Hall Hotel, about her beginnings in the hospitality industry, her current work, and Lord Byron's ancestral home as a place to host events, weddings, have afternoon tea or enjoy a weekend break.
Where did it all begin?
It all started about 20 years ago when I joined the Taj Group of Hotels in India and started as an apprentice. This set me on the journey to England where I joined the Pearl Group of Hotels where I truly developed my love and knowledge of the industry and to this day I am still enjoying it 15 years later!
What do you think makes Colwick Hall unique for hosting events?
Colwick Hall Hotel is a magnificent Palladian style Georgian country house mansion nestled in over sixty acres of parkland. A historic building dating back to Saxon times and once the ancestral home of Lord Byron, Colwick Hall is located just two miles from Nottingham City Centre and is a grade II listed manor with a grand entrance overlooking Nottingham racecourse offering exquisite facilities. From the elegant Byron's Brasserie and 1776 The Grand Ballroom which is hugely popular for weddings, to the Lakeside Pavilion – a grand marquee within the grounds overlooking the lake, Colwick Hall has everything anyone would ever need for their big event or special occasion. There's also several function rooms for meetings and conferences and private dining on site.
What's the most memorable event you have worked on so far?
Hosting the stay for his holiness the Dalai Lama was the most memorable event and a very spiritual experience that all of us at Colwick Hall will treasure forever! He stayed with us for five days while he conducted his teachings and public talks at the Ice Arena. We had the chance to meet with him every day and of course assist him with his stay. We were inspired by his humbleness and wisdom. It was also a pleasure to meet the entourage of monks and Tibetan ladies who looked after him during his stay.
The Grand Ball Room at Colwick Hall is our favourite. What's your favourite area in the hotel?
At Colwick Hall all function rooms and bedrooms are beautifully decorated with some great views although I must admit that the Grand Ballroom is my favourite.
Colwick Hall was Lord Byron's ancestral home, what legacy has he left behind?
Byron's greatest legacy is that his former home is now where couples show their love and celebrate their special moments with family and friends. His legacy lives on in his beautiful poems which are displayed on the wall in our Byron's Brasserie.
We know that dining at Colwick Hall is an amazing experience, tell us more about your menu and the famous afternoon teas.
It's quite an eclectic menu, from king scallops to rustic Caesar salads, and even a tian of Cornish crab with pink grapefruit for starters. At the moment the Sea Bream with langoustine and Champagne bisque is really popular. When I have the opportunity to entertain clients, they're always thrilled with the Rump of Lamb and the Derbyshire venison haunch. There is good vegetarian choice too and the chefs are always happy to accommodate special requests. The ingredients are fresh and locally made whenever possible – for example we stock the famous Colwick cheese. When it comes to desserts there's Strawberry parfait, panna cotta, mocha choca crème brulee, and a homemade bread and butter pudding – too good to skip.
Afternoon teas seem a natural fit within the setting. We offer an array of fresh finger sandwiches as well as a selection of savouries including cherry scones with jam and clotted cream. We bake our own cakes and they change on a regular basis – this week its date and walnut. There's also a violet meringue and many flavoured macaroons which light up the stand and slate. Fine teas, coffee, and strawberry prosecco is on offer to accompany. At different times we do theme it – for example at the moment we have a Wimbledon special and have previously done Madhatters and Willy Wonka themes before. Hen parties and baby showers really love that idea. We are also going to introduce a Ladies & Gentleman's afternoon tea which will include Pimms & Lemonade, Amaretto with coke, speciality Gins and flowing Champagne.
In your spare time what do you like to do in Nottingham?    
I love spending time with my 5 year old daughter Aira and exploring new places with her. She loves to dance and we take her dancing on most Saturday mornings. Our favourite day out in Nottingham is a visit to Sherwood Forest or Wollaton Park in the summer!