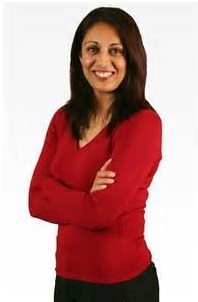 Join the International Women's Day 2015  at the Galleries of Justice Museum, with an award-winning key note guest speaker, Sadi Khan.
Sadi has had to overcome many difficult challenges in her life, from domestic violence to cancer.  Now, a confident, award-winning businesswoman, Sadi attracted the backing of business giant Allan Leighton (Chairman of Pandora) and founded the UK's only cultural awareness training centre: Noble Khan Sadi will share her real life experiences to empower, motivate and inspire.
Supported by Deana Williams, an inspirational young woman who will reveal how weight loss truly changed her life.
This day will provide inspiration to all attending and a great opportunity to network with like-minded business professionals from a variety of sectors.  There will be a light buffet lunch served, and live entertainment.
EARLY BIRD TICKETS: £20 (Must book before Monday 2nd March 2015) £25 thereafter.
Book now: 0115 9520555 (ext. 200) or online.
───────────────────────────────────
I would like to say that Sadi's presentation was the sparkling highlight of the evening – her honesty and integrity really touched me. As someone who can relate to some of the experiences she described I connected with her experiences quite deeply. It was refreshing to hear someone share their challenges as well as their successes. A massive thank you for such an inspirational presentation.
Carol Hall , Step Ahead
Sadi is one of the most inspirational speakers I have listened to, I doubt anyone could find any fault with her presentation, drive and wisdom, one word…brilliant! the biggest diamond in any companies jewel box!!
Ian Timothy Writer of Books and Meditations
What a heart-felt, and beautifully crafted presentation you gave. I know that all those present gleaned strength from your exemplary fortitude, and the lessons to be learned are endless, if only to recognize that those caught in such callous violence must reach out for help.
Usha Sood , Barrister Trent Chambers