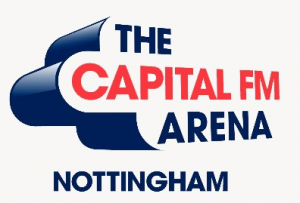 The 97th annual GMB Congress will come to a close today, taking place at Nottingham's Capital FM Arena, from Sunday 8th to Thursday 12th June 2014, and among the guest speakers, Ed Miliband, Leader of the Labour Party, will make a special guest appearance.
GMB is the direct successor to the Gas Workers & General Union and was formed on 31st March 1889 by Will Thorne. The Congress, which is one of the top 20 conferences held in the UK, has not been held in the city since the 12th GMB Congress, in 1908. The win to hold the conference in Nottingham is the result of partnership bidding by Experience Nottinghamshire, Capital FM Arena and the Nottingham Hoteliers Association, who worked together to showcase the city's excellent venues, hotels and facilities to the event organisers.
Nottingham Event Team have been actively involved during the conference, and since Sunday have been engaging with the delegates to brief them on all the exciting things the city and county have to offer, and providing discount flyers from the exhibition stand at Capital FM Arena.
As more workers join GMB, a growing number of people attend the Congress. Around 800 GMB delegates, who have been elected to represent over 626,000 members from every part of the UK and Ireland and who are employed in every sector of the economy, are currently situated in Nottingham, along with 300 visitors, guests and exhibitors who are part of the GMB Congress; providing a major economic boost for city-centre venues and businesses.
David Randall, Director of Conferencing and Events, Experience Nottinghamshire, said:
"The 97th GMB Congress has so far been a success, and after five successful days, today the event will come to a close with Labour Leader, Ed Miliband, making a special guest appearance speech.

"This win shows that partnership bidding can work in bringing high value events to Nottingham, and with the GMB Congress, it has brought over £1m to the local economy. We have so much to offer as a destination for corporate events and conferences – high quality venues, a compact city centre, excellent transport links and expertise in a broad-range of sectors."